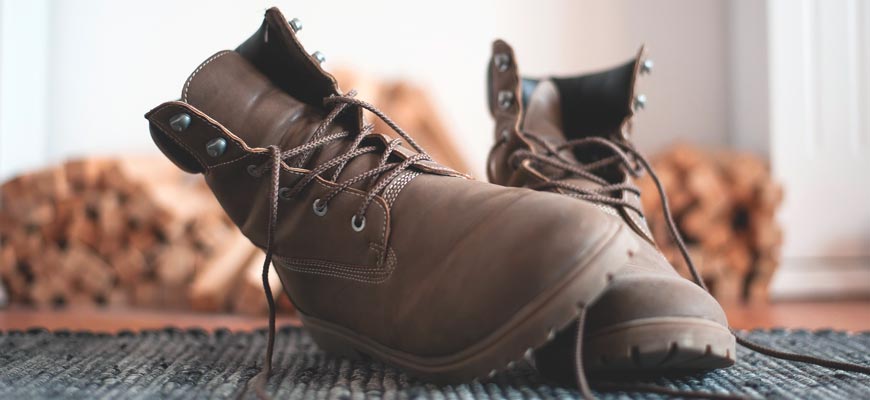 Finding the right shoe can be difficult for pretty much anyone, but if you also have wide feet, the process just got a lot more complicated. Conventional shoe sizes don't address the fact that it's not just the length of the foot that can differ. The right pair of shoes that fits your foot is essential for your posture and health, especially when it comes to work shoes, which you'll likely be wearing for hours every day. So to assist you on your search, we've created this short guide to help you find the best work shoes for wide feet.
Finding Work Shoes For Wide Feet
1.) Know Your Measurements
Getting your foot professionally measured can help a lot in your search for the right work shoe. For instance, if you search for a brand's sizes, it can help to compare them with your measurements to see if any size might fit your shoe. Of course, you shouldn't buy a pair of shoes based on measurement alone, but this step can help you target your search more efficiently.
2.) Put It on, Get up, and Take a Few Steps
If you find a work shoe and try it on, always get up and take a few steps in the store to see how your foot feels in it. When sitting down, your foot is relaxed and doesn't need to move, but while walking the shoe should allow your foot to move comfortably.
Additionally, walking around can also let you know if the soles are comfortable enough. If it bothers you during just those few steps, it's not a great work shoe.
The right pair of shoes that fits your foot is essential for your posture and health!
3.) Go for Laced Shoes
Laced shoes give you a bit more options in terms of length, size you can tie them looser or tighter depending on what feels most comfortable. Shoes with straps or slip shoes don't have this benefit, and for wider feet, it can be a lot more difficult to find a comfortable pair.
4.) Opt for Soft Materials
and other soft materials are ideal for people with wide feet because they can take the shape of your foot, and allow it to sit comfortably. Harder shoes, on the other hand, don't change their shape at all, which can cause your feet to swell.
5.) Consider Custom-Made Shoes
In some cases, you might not find the right pair of shoes anywhere in stock. Either the local stores don't carry diverse sizes, or you're in a position where the only option you have is to order them online, which can also be a hit or miss. The easiest way to make sure the shoe fits your measurements is to get them custom made, however, this can be very expensive.
Contact Our Grand Rapids Shoe Store
If you're looking for shoes that are wide-feet friendly, we at VanHoecks can help! We have a great selection of comfortable men's and women's shoes with different, unconventional sizes, and an inventory larger than any other shoe store in Grand Rapids. Stop by our shoe store or call us at 616.226.2600 today!