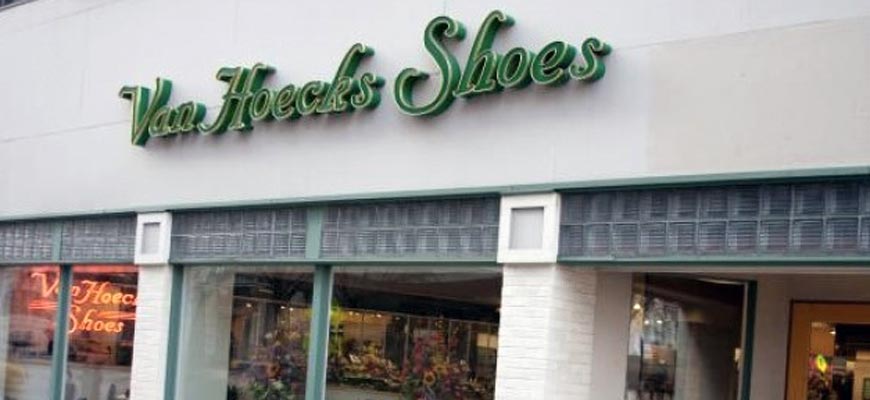 About Us
VanHoecks started as an orthopedic shoe store in 1940 specializing in Dr. Scholl's Shoes. The store was owned by Bernard VanHoeck. During the '70's and '80's VanHoecks transformed into a men's and women's shoe store specializing in extended sizes and widths. In 1993 VanHoecks expanded to the corner of Ottawa and Monroe Center in the heart of downtown . The vision was to expand the men's business by giving them more space and their own shopping experience.
Over the years downtown Grand Rapids grew and changed from a retail destination to be predominantly entertainment focused. As fellow long term retailers relocated or closed, we found it harder and less convenient for our customers. After nearly 70 years
and we thought for good.
Proudly Serving Grand Rapids & West Michigan For Nearly 80 Years!
After closing in 2012, we continued to hear from past customers who could not find the proper fitting shoes and the service they experienced from VanHoecks. Other shoe stores were not interested in specializing in sizes and widths. It requires carrying significantly more inventory and is difficult for most stores.
Why Choose VanHoecks Footwear?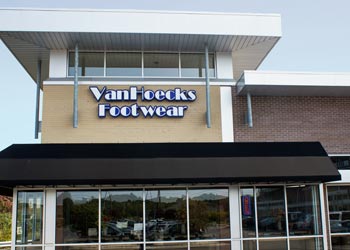 Recognizing the need was still high for a full service shoe store it was clear we needed to find a new location for VanHoecks.
We listened to our customers and found a location with ample parking outside our store, with easy access from a major highway and near other retailers to contribute to an overall better shopping experience.
If you're in need of a new pair of shoes, especially if you have narrow feet or wide feet, then you've come to the right place!
Our full-service shoe store in Grand Rapids specializes in custom fittings and custom sizes. VanHoecks carries a larger inventory than other shoe stores and offers a more personal touch. Visit our store today or call us at 616.226.2600 for any of your shoe shopping needs.