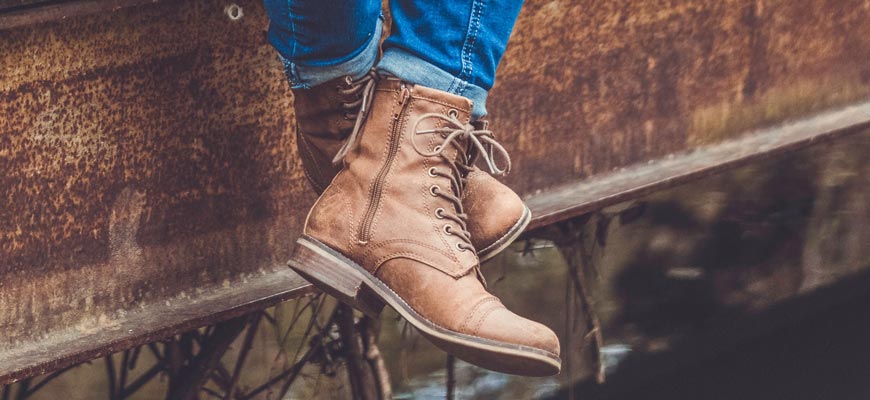 All about wide feet? Seems uncommon however, people with wide feet sometimes have difficulty in finding properly fitting shoes. If you have wide feet, then it's very likely you are familiar with how daunting this can be. And, in addition to the lack of shopping options, did you know that wide feet may be an indication of health issues or concerns? This is especially true for individuals whose feet have widened in recent years.
All About Wide Feet
Continue reading to learn more about these possible concerns as well as tips on
.
Reasons Why People Have or Develop Wide Feet
Just as our bodies vary in size and shape, or undergo changes throughout life, so do our feet. Following are reasons why some of us are born with wide feet while others develop wide feet later in life.
Heredity: Each and every day, we recognize physical similarities between ourselves and our parents or grandparents. And, these resemblances, a direct result of genetics, may range from your height or eye and hair color to your physique and shape and size of your feet.
Foot defects: Foot defects, such as bunions, hammer toes, or calluses generally occur when the joints and bony areas of your feet are constantly stressed due to poor-fitting shoes. As a result, the feet can change shape and widen over time.
Swelling: Most everyone has experienced swollen feet on occasion. Whether due to injury, pregnancy, or long periods of standing or sitting, under these conditions the swelling is usually temporary. However, when the swelling is ongoing, as a result of pregnancy, health problems, medications, or water retention, the feet will often widen, thus requiring a larger shoe size.
Wearing shoes that are too tight or too short can result in discomfort, as well as lead to deformities and concerns. Such issues may cause the toes to curl up or cross over one another when there isn't enough room for the toes to lie flat. Other problems caused by improper footwear include blisters, lesions, or painful bone enlargement in the toes, known as bunions.
Finding Shoes that Fit Right
Wearing shoes that constantly hurt your feet is unpleasant and as we've established can result in unpleasant repercussions. Before buying your next pair of shoes, determine the right shoe size. You can do this in the comfort of your home by tracing the shape of your sock-feet while standing on paper. Then you simply measure the length and width and compare it to shoe sizing charts available online or at a local store.
It's not uncommon for your feet to be different sizes, in which case you should buy shoes for the larger foot and add shoe inserts, if necessary. Next, try on the shoes to ensure your toes or feet don't feel squeezed or cramped. And, if you know you have wide feet, opt for brands that offer wide versions.
Finally, take time to find shoes that fit well and feel comfortable. You only have one pair of feet, so take care of them and they will continue taking you on new adventures in life. If you ever have concerns about your feet, consult a reputable shoe store like VanHoecks.
Contact Our Grand Rapids Shoe Store
VanHoecks Footwear specializes in shoes in extended widths and sizes for men and women. Contact us here or call us at 616.226.2600 for any of your shoe shopping needs. We look forward to serving you!