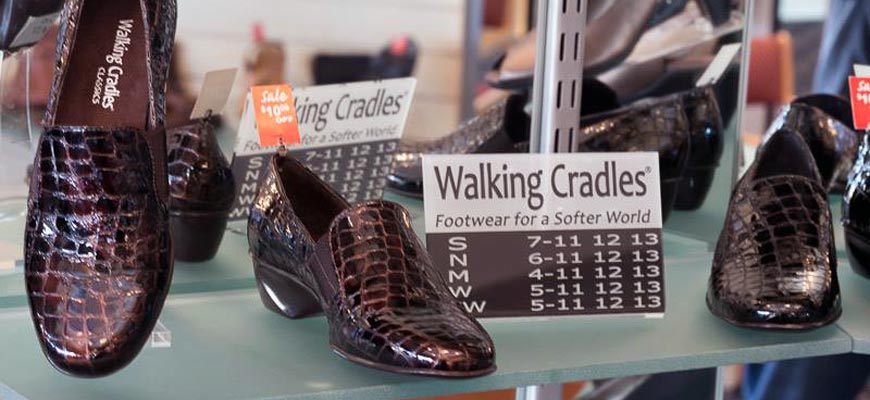 Understanding Shoe Width Letters
When it comes to buying shoes, we all know the numbers refer to the foot length, but the letter ranges can be a bit more challenging. While they indicate shoe width, these letters can vary among manufacturers, just like clothing. However, the details below will help you decipher the different widths and prove helpful when you're planning to make a shoe purchase.
Making Sense of Shoe Width Letters
Shoe widths generally range from narrow, medium, and wide. In the US, shoes are available in six widths. The width letters are arranged in alphabetical order starting from the narrowest to the widest. For example, a "AA" width will be much narrower than a "EE" width. Depending on the manufacturer, the letters indicating width may be accompanied by a number or multiple letters, depending on the range of width or narrowness. For example, N=2A=AA, WW=4E=EEEE.
We carry more sizes and widths than any other shoe store in Michigan!
It's important to note that the width letters refer to the thickness of the foot, and the width letters will vary from manufacturer to manufacturer.
Most stores only sell medium size shoes. At VanHoecks, we specialize in extended sizes and carry more sizes and widths than any other shoe store in Michigan.
Thus, when making a shoe purchase, it's always best to refer to the size chart provided, but generally, the letter widths abide by the following size guidelines.
| Women's | Men's |
| --- | --- |
| SS=4A=AAAA | S=2A=AA |
| S=3A=AAA | N=B |
| N=2A=AA | M=D |
| M=B | W=E or EE |
| W=D | WW=EEE or EEEE |
| WW=EE | WWW=EEEEE or EEEEEE |
If you're unsure about the width range best suited for you, have VanHoecks Footwear measure you with a
. These are accurate, but combined with VanHocks over 80 years of experience, will help you find shoes that not only fit properly but are also comfortable.
VanHoecks Footwear specializes in shoes in a variety of sizes and widths for men and women. Visit our store today or call us at 616.226.2600 for any of your shoe shopping needs. We are looking forward to serving you!