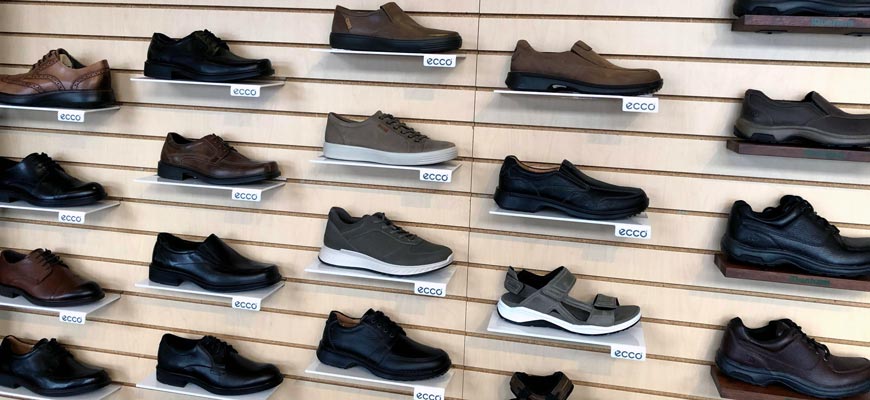 We spend so much of our day in shoes and on our feet. We are always on the go in our busy, go-getter society and there may not be anything more miserable than Am I wearing the right sized shoe?". We'll help you how to tell if you have wide feet.
. If you have a hard time finding shoes that fit like a dream and have just accepted that your feet will always be uncomfortable, think again. Do you ask yourself "
If you suspect this may be the case but don't know how to tell, don't worry, we can help. Learning how to accurately measure your own feet can help you find out why your shoes don't fit well and if you indeed have a wider than average foot.
What Causes Wide Feet?
Well, there is no single answer to this question because it can be caused by a few things. The number one culprit though is your gene pool.
Genetics is the main reason why someone would have wide feet. There are other genetic conditions like flat arches that cause the feet to become flat. It is true that flat arches can be caused by too much stress on your feet or untreated injuries, but mostly flat feet are a family issue.
Wearing shoes that don't fit may be tempting especially is the shoes are exactly what you are looking for but just a smidge too small. But don't wear shoes that don't fit correctly, this can cause your arches to flatten out resulting in wider feet.
Certain health issues can also cause your feet to be wider. The main issue is edema or swelling in your feet that is brought on by conditions like heart or kidney failure. Edema can be seen after sitting too long or in pregnant women as well. All of these factors can cause your feet to be wider than normal.
How do you find out if you actually have wide feet and require a special shoe size?
How To Find Out if You Have Wide Feet
Knowing what could cause wide feet is great but how do you find out if you actually have wide feet and require a special shoe size? The best way to do this is to visit a full-service shoe store like VanHoecks to have your feet professionally measured. Doing this allows you to try on the suggested size then and there to find out if there needs to be adjustments to the size. But if there isn't a shoe store near you that carries a variety of special sizes, then you can measure your feet at home.
Get a ruler or tape measure and measure the widest part of both of your feet. Take the larger number between the two feet and subtract ⅛" to get the width of your foot. Keep this number in your wallet or purse for when you are shoe shopping to check the width of the shoes.
Contact Our Grand Rapids Shoe Store
If you need help finding the perfect pair of shoes to fit your wide feet, VanHoecks can help! We carry a large inventory of mens shoes and womens shoes and have been serving the West Michigan area since 1940. Visit our Grand Rapids shoe store or call us at directly 616.226.2600. We look forward to serving you!